ABOUT YOU
height: 5'7"
weight: 130lb
body type: slim
age: 15
school/job info: high school student
where you live: Maryland
music you like: sublime, good charlotte, greenday, the clash, the used, etc..
hair color: I was blond but I dyed my hair and now it's a faded pink.
eye color: brown
race: white
ideal date: a local concert then ice cream and a walk in the park.
favorite foods: anything take out
favorite desserts: ben and jerry's ice cream
tats/piercings: just one in each ear
smoking/habbits: I recently quit smoking
children: no, maybe when I'm older but not now
where do you see yourself in a 5 years?: at Towson University majoring in graphic design or English
things you really don't like: conservatives and having to dumb things down for people
things you do like: drawing, painting, writing, music, parties that remain in control, and reading.
hobbies: doing things I like...
what you learned from past relationships: It's stupid to hate him cause he dumped you, there's no point in regretting it...it just make it worse, and it's easy to fall in love but hard to stay that way.
your pix here: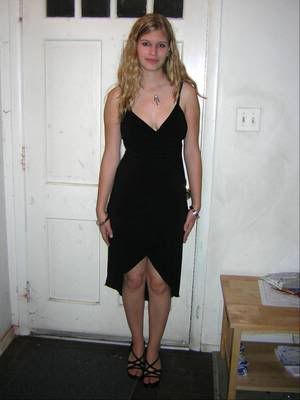 homecoming...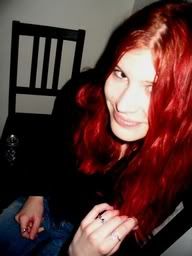 this has faded a lot, I think I'm gonna bleach it next



I look so angry :-/

ABOUT YOUR MATCH

height range: 5'8" at least
weight range: 140-180lb give or take
body type: lean
age range:15-18
school/job info: in high school or a freshmen in collage
where they live: I would hope near me
music they like: relatively the same as mine but as long as it's not rap or in spanish...
hair colors you like: don't care
eye colors you like: blue but it doesn't really matter
race: not that important but I like white guys, sometimes spanish
tats/piercings: I love them as long as they're not thru their penis
smoking/habbits: I prefer they don't smoke just cause quitting is so hard for me.
children: no
other traits you seek: maturity, wits, creativity, and a good sense of humor
traits you don't like: uh, immaturity, stupidity, and boring guys.
interests you find attractive: music, I love guys in bands