ABOUT YOU
height: 5'6
age:17
school/job info:Highschool Senior
where you live: Kalamazoo, MI
music you like: I'm open. I like a variety
hair color: brown
eye color: brown
race:caucasian
ideal date: with a nice guy
favorite foods:rice
favorite desserts: probably rice crispy treats haha. or cookies?
tats/piercings: no tats and 2 piercings in each ear
smoking/habbits: no
children:no
where do you see yourself in a 5 years?:Graduation WMU with a teaching degree
things you really don't like: Arrogant and Cocky guys
things you do like: guys who care about more than how they look, someone that can make me laugh
hobbies: taking pictures, making people laugh. I laugh pretty much all of the time.
what you learned from past relationships: not to believe everything.. I can trust people, just the last guy i went out with lied about EVERYTHING
your pix here: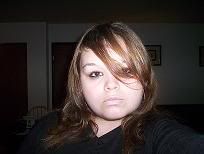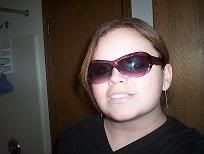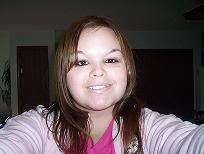 -well now thats a bad one lol


ABOUT YOUR MATCH



height range: doesnt matter, taller than me is always good




weight range: n/a




body type:n/a




age range:17-23




school/job info:either working or going to school




where they live: Close to me, preferably, but I have friends from all over




music they like: anything




hair colors you like:

n/a




eye colors you like:

n/a




race:

n/a




tats/piercings:

n/a




smoking/habbits:

n/a




children:depends.. lol.




other traits you seek: A guy that is laid back and can have a good time and make me laugh




traits you don't like:arrogant and cocky


interests you find attractive: